Single Room
Hotel Alessandrino Rome
Hotel Alessandrino's single rooms are equipped with single bed, equipped with two windows and a balcony. Bathrooms are spacious and bright.
Room facilities:
- Free Wi-Fi connection;
- Satellite TV;
- Air conditioning;
- Minibar;
- Direct dial telephone;
- Safe;
- Desk;
- Hairdryer;
- Bathroom with shower.
Book the room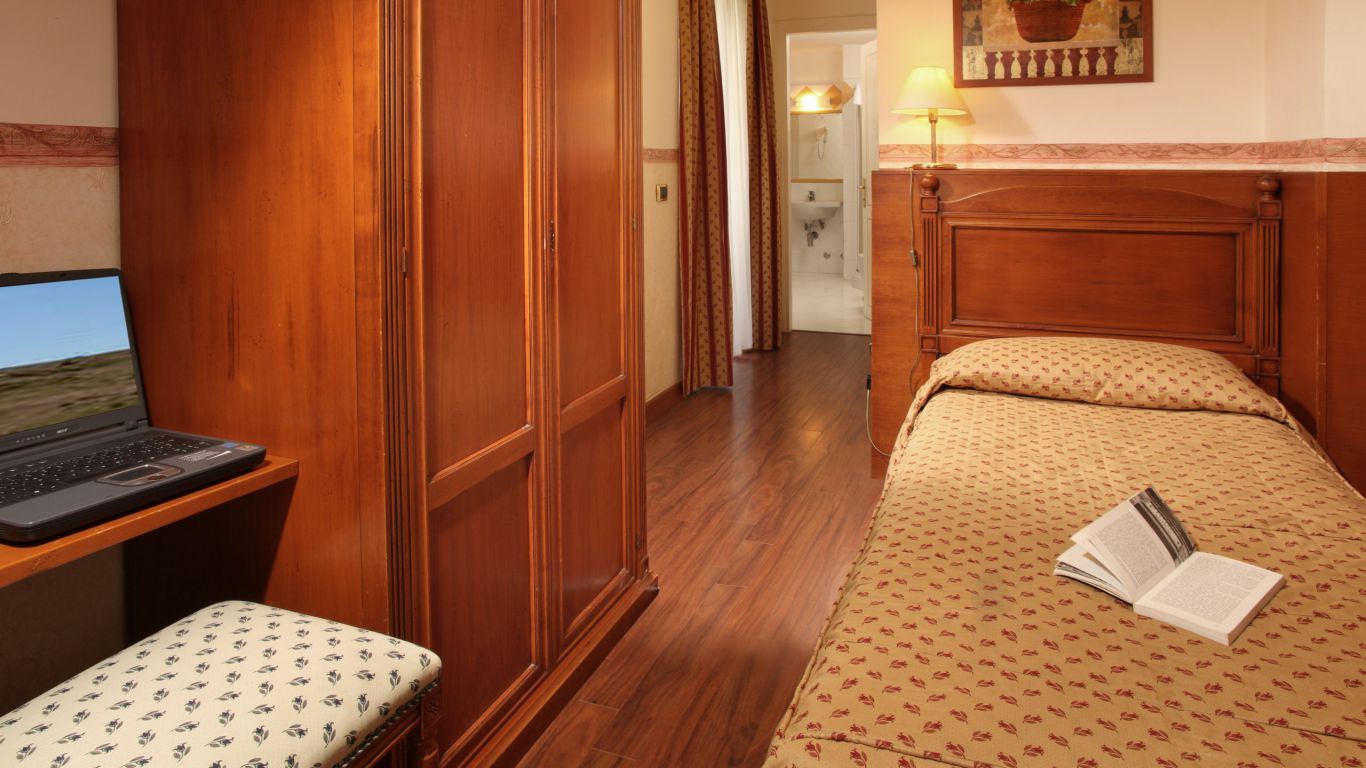 Back to the rooms